A signature all-day diner, Seasonal Tastes offers delectably extensive buffet for breakfast, lunch, and dinner and à la carte dining all-day. The venue's modish and clutter free design aptly emphasis the abundance of natural light.
Seven live cooking stations and an interactive open kitchen keep guests entertained as custom made-to-order requests are prepared by our friendly associates. At live juice bar, guests watch as fresh fruits and vegetables are used to make delicious treats.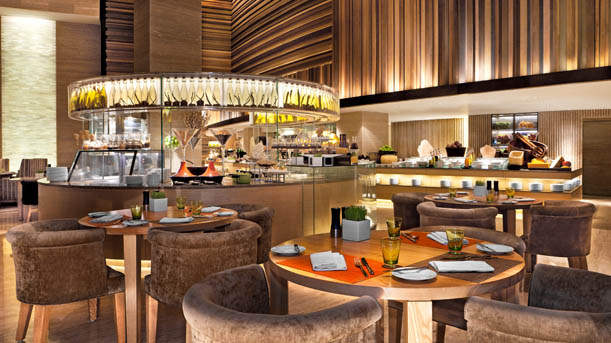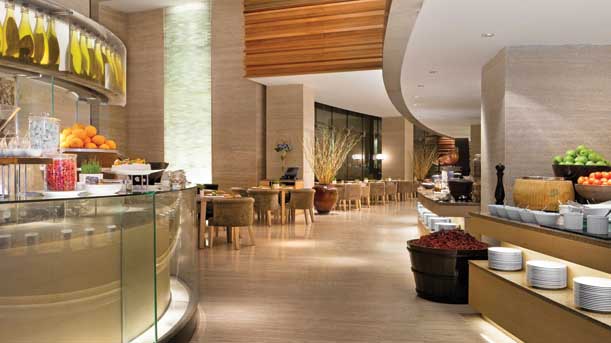 The breakfast buffet at Seasonal Tastes features signature SuperFoodsRx™ menu including eggs, waffles, baked goods, fresh fruit, cereals, and much more. Lunch and dinner buffets include a generous selection of classic comfort foods, enticing Indian cuisine from our region and beyond, and wholesome choices for health-conscious guests. High tea service begins in the late afternoon, where guests can relax with traditional English tea selections served with a twist.
The venue also brings world class concepts in an unforgettable ambience – every Friday - Eat, Drink and More where guests can enjoy drinks in an exhilarating ambience with intoxicating platters of global cuisine flowing from every corner.
Bubbalicious Sunday Brunch to allow you to step out of the bed post noon with a promise of freshly brewed coffee, delectable food spreads from the different regions of the world. Whether you wish to dine indoor or alfresco, Seasonal Tastes is a venue for all seasons and tastes.
Cuisine: International
Serving Style: À la carte/ buffet
Dress Code: Casual
Smoking Permitted: Separate Smoking Section
Operational Hours: 24 Hours
Location: Lobby Level